Announcements, Events, and Information
Order of Service
& Sermon Notes
8:15am OUTDOOR Worship Service
9:45am Sunday School for All ages
Childrens, Youth and Adult Sunday School Classes
Adult class Zoom link information in Friday announcements email.
10:30am Fellowship in the Multipurpose room
11am Worship Service & Livestream

Nursery & Toddler Room for care through age 3
Children's Church (age 4 to grade 3) provided during the sermon
CREW (4th to 6th grade) provided during the sermon on 2nd, 4th and 5th Sundays


5:30pm ReaLife Tonight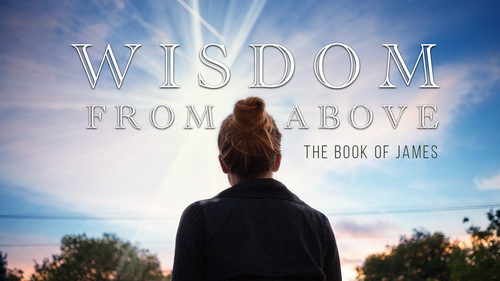 Join us as we seek "wisdom from above," a wisdom that enables us to be "doers of the Word" in every aspect of our lives and to live as a people characterized by good works that flow from our faith in Christ.
We are pleased and excited to announce that the JTB Committee has unanimously agreed to move forward with the Journey to Bethlehem Church Ministry Presentation on Dec. 2-4 this year! Steve and Heather Ezzy have volunteered to be the Directors and will present a Ministry Moment on June 19 regarding the details of this event. We just wanted to announce this wonderful news and ask for your prayerful consideration of your participation in this blessed event. JTB Committee Members will soon be contacting the past JTB Leads for their commitment to lead their respective teams, as well as looking for volunteer participants for all of the acting and support role opportunities to glorify God through this great outreach.
May Congregational Meeting Recap
We had a wonderful business meeting Wednesday night! Our first in person meeting since January 2020! The full slate of nominees for our committees and boards was approved.
In addition, the motion from the Trustees was approved for additional budget to accomplish the church maintenance work needed.
We'd like to thank all of those who have served on various committees and in various roles who are rotating off this year. We'd also like to express a special thank you to Karen Hanson for her 20+ years of serving faithfully as the church's financial secretary. Well done Karen!
Hats Off to Our New College Grads!
Congratulations to our New College Grads!! May our Lord bless you as you continue your journey with him.
Graduate Celebration
Sunday, June 5, 6:30pm
The whole church is invited to the celebration for our high school grads. The celebration will take place in the sanctuary and include a fun way to get to know the seniors better, honoring and encouragement from parents, and more. Following the celebration we will have an ice cream fellowship time in the MPR. (No RSVP necessary.)
Options to Financially Support Our Youth Challenge Trip:
Teens for Hire - Contact Pastor Christian to schedule teens for spring cleanup or other jobs to raise money for Challenge youth conference. (Contributions for service are not deductible.)
Donation - You can make a tax deductible donation to support the teens by noting "Challenge" in your offering or through tithe.ly online giving.
July 18-22, 2022; 9am-Noon
Registration is now open to the public. Space is Limited! Register at:
https://vbspro.events/p/events/monumental-fefc
Volunteer Openings:Station Leaders:
Elementary Bible Adventures (Need 2)
Elementary Imagination Station (Need 1)
Preschool Games (Need 1)
Crew Leaders:
Elementary – Need 9
Preschool – Need 4
Tech Team:
Need 3
Part-time, Floaters and Subs:
Need as many as we can get!
Sign up at:
https://forms.gle/wdDZCqBMahrGVGA96
Afghan Family Ministry Update
Our Afghan family has been busy getting settled in their new environment in Worcester. They are anxious to find jobs and excited about moving forward with their lives. A big thank you to the whole team who has worked with them so diligently and gotten them this far!
Afghan Family Donations Opportunities:
Please contact Pastor Christian if you'd like to donate any of these items in great condition:
Large flat screen TV
Full size bed frame
Two full size sheet sets and bedding
Twin size sheet set and bedding
Electric keyboard (musical keyboard)
Two floor lamps
The 8:15am service is being held outdoors until June 12th. Bring your own chair. Masks required for 8:15 service if moved inside based on weather.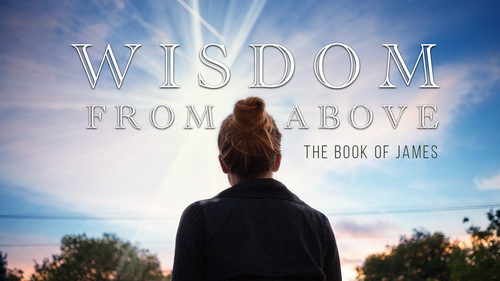 Resources for Sermon Series on James
We have an excellent collection for you to go deeper in your study of James. The books will be on a shelf on the wall opposite the windows on the middle right area near the other New Testament commentaries and Bible studies. If you would like to sign out a book, please use the sign out sheet on the shelf above the book return box. Please return within 2-3 weeks. If you have any questions, please ask Heather Woodring.
Masks are welcome, but not required (except for activities noted otherwise, or to follow Massachusetts guidelines). For activities that masks are required, general exceptions are allowed for those under 5 and those with a medical condition.

We are introducing our new FEFC APP! Click on the icon to download a 1-minute video tutorial on how to get the app and then navigate it
Due to FEFC's increased online ministry through website, Facebook, and YouTube and the video of the 2019 Journey to Bethlehem, please note that it is possible that pictures of those attending or participating may appear online without any name attached.
Printed Order of Service & Sermon Notes
The Order of Service and Sermon notes can be viewed or printed from the church website Order of Service & Sermon Notes. Printed copies are also available at the sanctuary entrance for the services.
ONLINE Giving and App for Tithes and Offerings
Click this
LINK
for the FEFC Tithe.ly online giving portal.
Can be accessed through the "Giving" link on the FEFC Mobile App.